Film And TV Production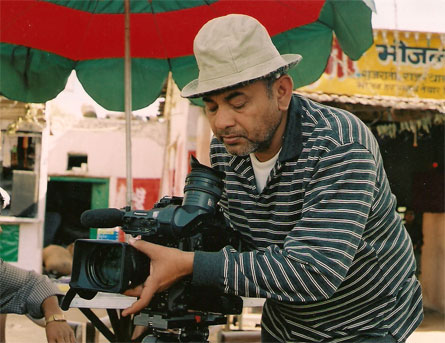 Working in Folk theatre research for more than a decade, Khurram switched to documentary film-making to bring to the fore Indian arts and crafts which are on the verge of extinction. His documentary TRADITION was featured at the Mumbai International Documentary. Film Festival (India) and was nominated for the Best Documentary Award at Narrowsburg Film Festival (USA)  and Television show-Lok Yatra, Yusuf has done a pioneering work to bring to light hidden and lesser folk art tradition of Rajasthan.

Yusuf is presently working on a travel show for an international TV channel. Also he is working creatively in an International feature film, which is based on the tradition of Rajasthan.
Desert arts also Coordinate  film & T V shooting's in Rajasthan(India)

We provide the following services

Location's /Govt. permissions for shooting / Local Artists & prop's etc.
Films and Music on DVD & CD for International Market
Tradition
 

 

 

A documentary film based on 800 years old art of manufacturing Hand-made paper

Nominated for Best documentary award at Narrowsburg Film Festival USA

Screened at Mumbai International Documentary Film Festival India

Heritage Walk
A film based on Haveli Culture of Rajasthan
Memory
A documentary film dedicated to Dr.Komal Kothari,
This is a rare pasteurized at Badnawa Village of Langa musicians.

Lahoria (Scarf)
 

 

 

A five CD volume collection of Some of best singers of Langa & Manganir's, like Bandu Khan,Hayat Khan,Sadique Khan,BhungarKhan,Sakar Khan,Meharuddin,Karim Khan & Ramjan Khan

Also Traditional instrument like-Morchang (Idiophone) Satara (Double Flute) Kamaicha (String Instrument)